Hobbit Houses at Rocky Comfort Cabins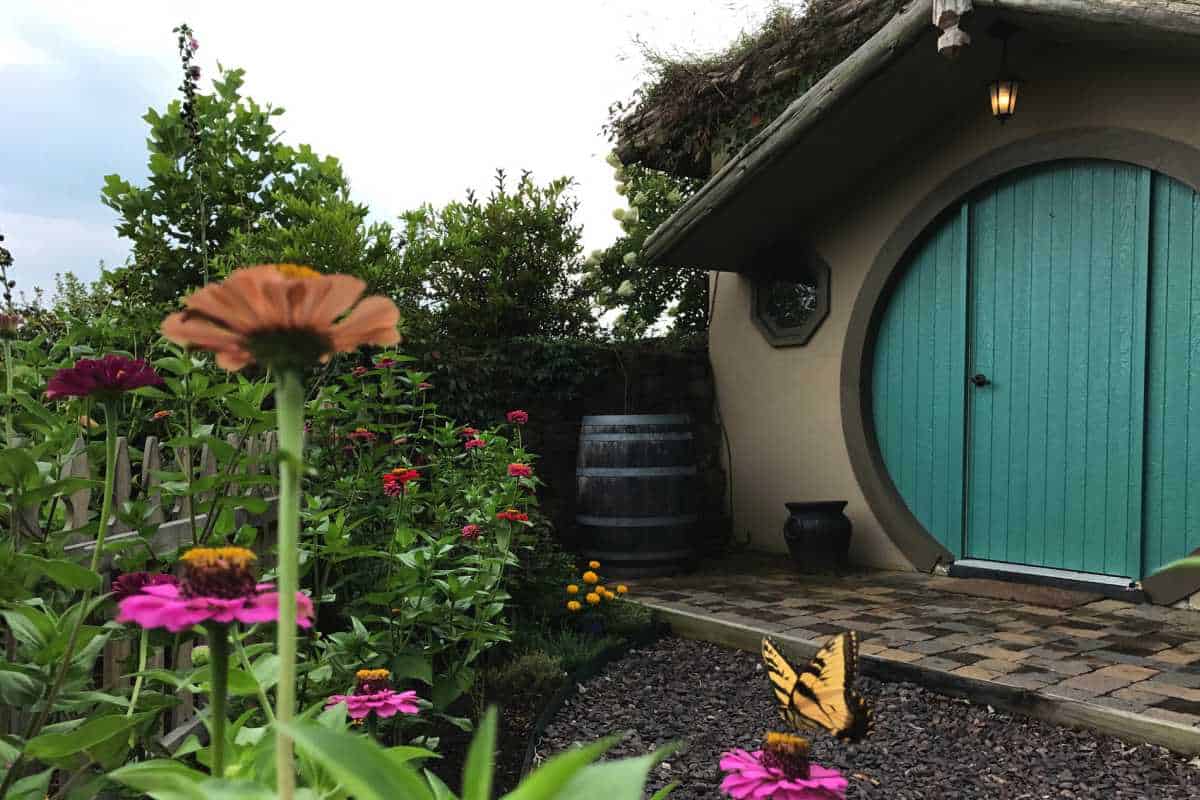 Rocky Comfort
Make it the perfect romantic getaway at one of our cozy "Hobbit" inspired cottages or the French country charm of the Creole Cottage. Unique secluded cabins on the Shawnee Hills Wine Trail in southern Illinois, walking distance to Blue Sky Vineyard. Each luxury cabin has a hot tub, spa robes, gas fireplace, fire pit, and so much more for your exquisite private retreat. They are also members of Carbondale Cabins.
Rocky Comfort Cabins is a true original in the Shawnee National Forest of Southern Illinois. Explore this vast natural environment from your own Hobbit House or fully appointed French Creole House.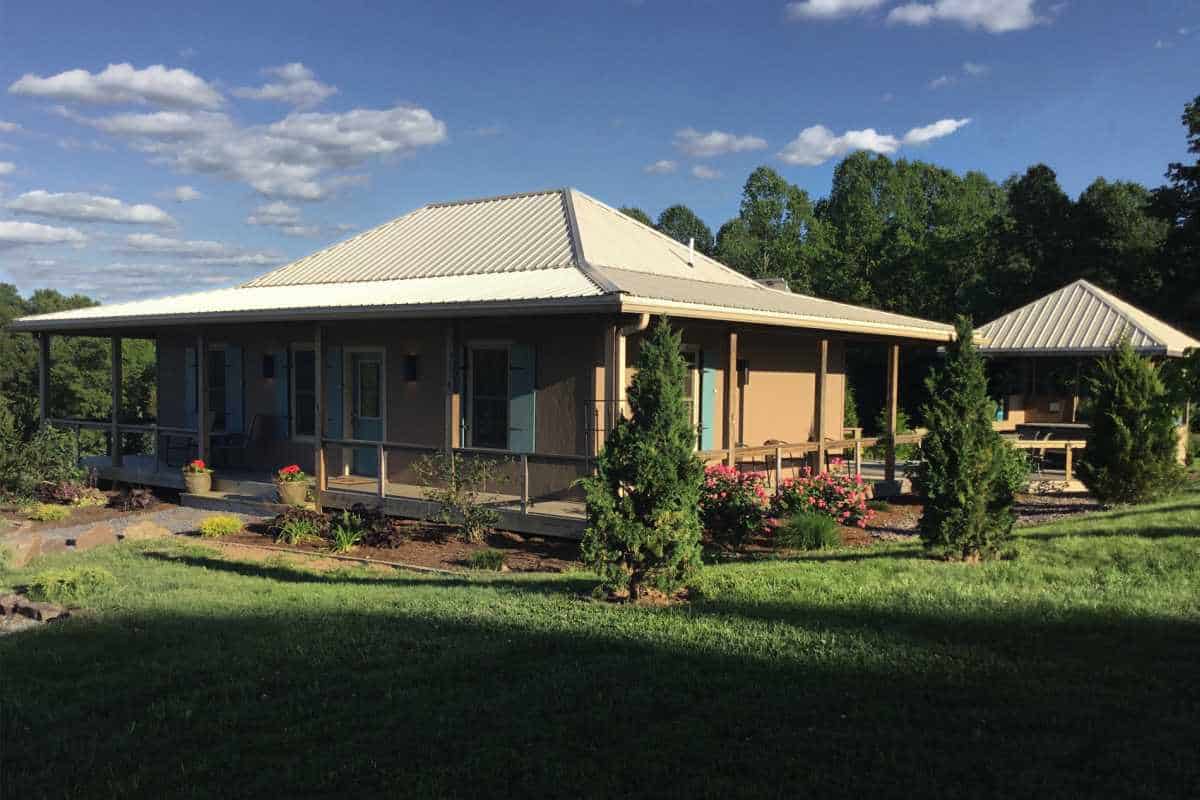 It does not stop there, Makanda also has a Championship Golf Course. Keller's Crossing at Stone Creek is right up Makanda Road from the Boardwalk. Imagine the quality time in your private hobbit house only to venture out for a great round of Golf.
The cabins all have fully appointed kitchens. Don't feel like cooking. You can find an excellent breakfast at Giant City Lodge. Dinner time on the weekends, Molly Gunn's bar and restaurant at the golf course will fit the bill.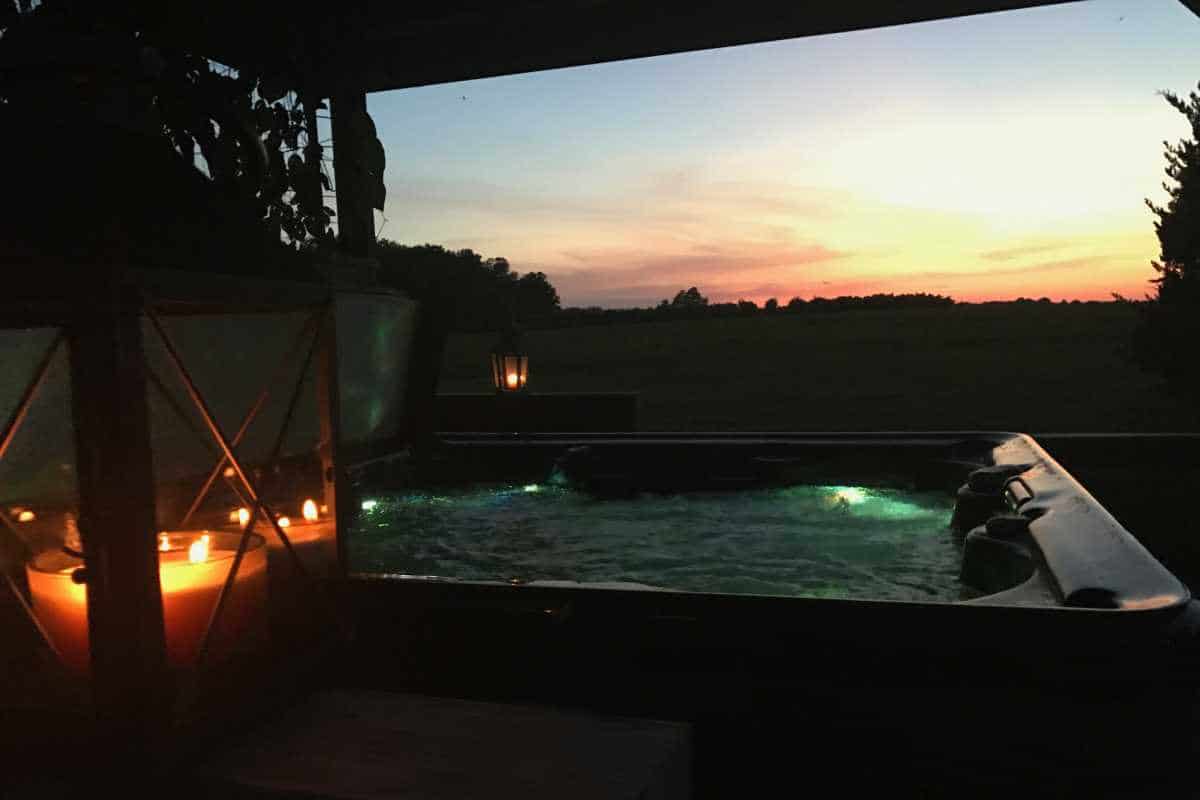 The most popular lodging destination in the area. Rocky Comfort Cabins Hobbit and Creole houses book up fast, so don't delay to get your reservation. Rocky Comfort Cabins is a one of a kind cabin experience found only in Makanda Illinois.
Enjoy the Area
Experience all Makanda has to offer. Giant City State Park is only minutes away from your unique cabin with miles of hiking and adventure. Perhaps rock climbing is your thing? There are two areas in the park where rock climbing is permitted.
Just around the corner, you will see the Makanda Boardwalk. The Boardwalk offers one of a kind shopping from repurposed Items to handcrafted copper and bronze artwork. You can also find your favorite ice cream cone at Makanda Java.