southern Illinois vacation getaway
The Makanda Tourism Association welcomes you to the valley of the arts located in the rolling hills of the Shawnee National Forest in Southernmost Illinois. The region features:
A unique variety of local artisans
Dining and a premier wineries
Luxury cabin lodging and Eco friendly bed and breakfast lodging
18 hole world class golf course
Vast variety of outdoor activities including rock climbing, horseback riding and more.
Welcome to Makanda. We hope you will enjoy your visit.
Makanda is known for its natural beauty and history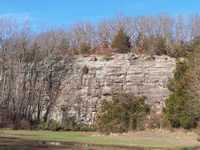 Spend the day at Giant City State park, Cedar, Little Grassy, & Devil's Kitchen Lakes. have lunch and shop on the historic Makanda Boardwalk, visit the Blue Sky Winery, and stay in one of the many unique luxury lodging facilities on the Shawnee Wine Trail in the area.
Makanda offers many tourism opportunities for all ages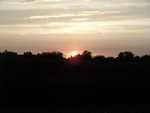 Come and spend your vacation in Makanda, Illinois. We are located only 7 miles south of Carbondale, Illinois and Southern Illinois University.
Makanda is a vast area and is know as the true gateway to the Shawnee National Forest and the Shawnee Hills Wine trial.  Located only minutes from Cobden, and Alto Pass, Illinois.
Natural beauty and hospitality await you in Makanda. Travel to the Southern tip of Illinois and experience an whole new part of the state.
Home of Giant City State Park and nestled between Cedar Lake, Little Grassy Lake and Devils Kitchen Lake and along the Shawnee Hills Wine Trial.