VULTURE FEST 2019:
Makanda Fest Events is happy to invite everyone to come and join the celebration of the best Southern Illinois has to offer. Vulture Fest 2019, Dates and time to be announced, heil in Makanda's historic downtown business district.
For more than a decade, this not-for-profit festival event has been celebrating the rich and diverse cultural history and heritage of Makanda and its surrounding area with two days of music, food, arts, and crafts. The event helps provide support and awareness for the rich artistic culture of one of Southern Illinois' best-kept secrets, as well as provide fun for the entire family.
The 2019  Vulture Fest will feature the work of more than forty artisans and craftspeople, as well as Southern Illinois festival cuisine provided by three regional food vendors.  There will also be a wide array of musical styles ranging from Blues to Jazz to Country to Celtic and, of course, the highlight of the festivities will be the annual return of the Makanda/Giant City's famed vultures, which draw crowds year after year.
Celebrating one of Southern Illinois most anticipated autumn traditions, Vulture Fest promises all of the fun and family entertainment that a festival can provide. Admission to the festival is free, and people of all ages are encouraged to attend. For more information, visit them online at
Makanda Illinois 
From railroad camp to produce junction to the most Hippie town in Illinois. The Makanda Tourism Association welcomes you to the valley of the arts. Uniquely located in the rolling hills of the Shawnee National Forest in Southernmost Illinois. The region features:
A variety of local artisans
Dining and a premier wineries
Luxury cabin lodging and Eco-friendly bed and breakfast lodging
18 hole world class golf course
A vast variety of outdoor activities including rock climbing, horseback riding and more.
Welcome to Makanda. We hope you will enjoy your visit.
Hippie Town
Starting in the seventies artists starting with the Rainmaker (Dave Dardis) moved to Makanda when it was virtually abandoned. As a result, the town has been claimed as the most hippie town in Illinois. With this in mind, Dave says I don't consider myself a hippie but I don't mind if people think so. There is no doubt though the Boardwalk has the feel of the hippie days of the sixties. It is a place where peace resides.
Makanda is known for its natural beauty and history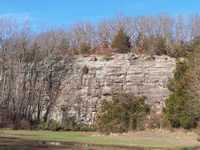 Spend the day at Giant City State Park, Cedar, Little Grassy, & Devil's Kitchen Lakes. have lunch and shop on the historic Makanda Boardwalk.
In addition, you can visit the Blue Sky Winery or stay in one of the many unique luxury lodging facilities on the Shawnee Wine Trail.
Makanda offers many tourism opportunities for all ages
Come and spend your vacation in Makanda, Illinois. Of course, we are located only 7 miles south of Carbondale, Illinois, and Southern Illinois University.
Makanda is a vast area and is known as the true gateway to the Shawnee National Forest and the Shawnee Hills Wine trial. Additionally, it is located only minutes from Cobden, and Alto Pass, Illinois.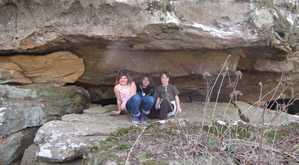 Natural beauty and hospitality await you in Makanda. For this reason, travel to the Southern tip of Illinois and experience a whole new part of the state.
Makanda is home of Giant City State Park and nestled between Cedar Lake and Devils Kitchen Lake.
Likewise, Little grassy lake is the centerpiece of the zip code of Makanda. Furthermore, it is centrally located along the Shawnee Hills Wine Trail.