Lodging in the Shawnee National Forest along the Shawnee Hills Wine Trail
Makanda welcomes you to be our guests.
Lodging
Makanda Inn & Cottages is a Natural Retreat Development, in addition, it sits on 18 wooded acres with a stream running through it. Furthermore, the retreat has two distinct lodging options. The Inn, with 4 suites, is run as a Bed and Breakfast, while our three cottages provide an upscale cabin experience. Two of our cottages are 1 bedroom, while the West End Cottage is 900 square feet with 2 bedrooms. Eco-friendly Straw Bale buildings provide unparalleled comfort and energy efficiency.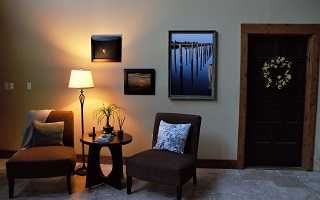 Cabin Rental
We call them cottages, whatever the name you will find the same luxury and comfort as you will find in the Inn. Here you will find exterior straw bale walls. Different from the Inn these walls are plastered with earthen materials taken from the property. Combine that with the living roof and these cottages have taken eco-friendly to the next level. Looking for an upscale cabin experience with peaceful surroundings look no further.
From an Idea Comes a Place Like no Other
When the current owner of Makanda Inn & Cottages first came across this piece of property in 2007 little did he know it would become the realization of a burning desire to create such an oasis. As a result of attending a natural building workshop, the idea started to materialize. To say nothing of the hours spent in a folding chair with a cooler by his side Greg overlooked his newly purchased property and began the long process of taking conception to reality. Even today this wonderful retreat continues to evolve with plans in the making for new cottages, (cabins), and they are also members of the Shawnee Wine Trail Lodging Association
Experience Makanda
Join in some of the local fun. The boardwalk, just half a mile down the road is home to several shops and our closest restaurant. Or if you prefer golf or hiking check out Keller's Crossing at Stone Creek or Giant City State Park.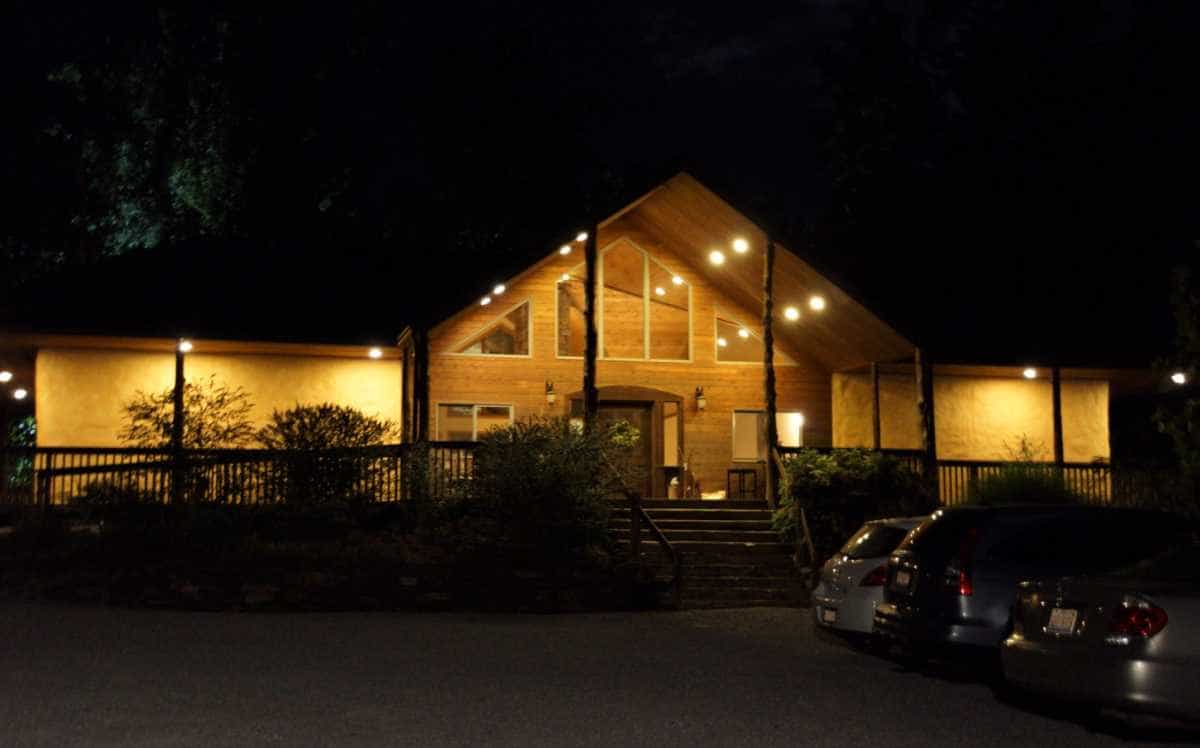 The Inn – Bed and Breakfast
The Inn was completed in 2009 and was designed to provide comfort, spacious suites, and quiet surroundings. It is run as a Bed and Breakfast. Additionally, with straw bale exterior walls and climate control in each suite, your peace and comfort is sure to please. The lodging experience is unparalleled even though the building method is unconventional. Top is off with luxury pillow top mattresses, 600 thread count Pima cotton linens, and plush towels you can't go wrong.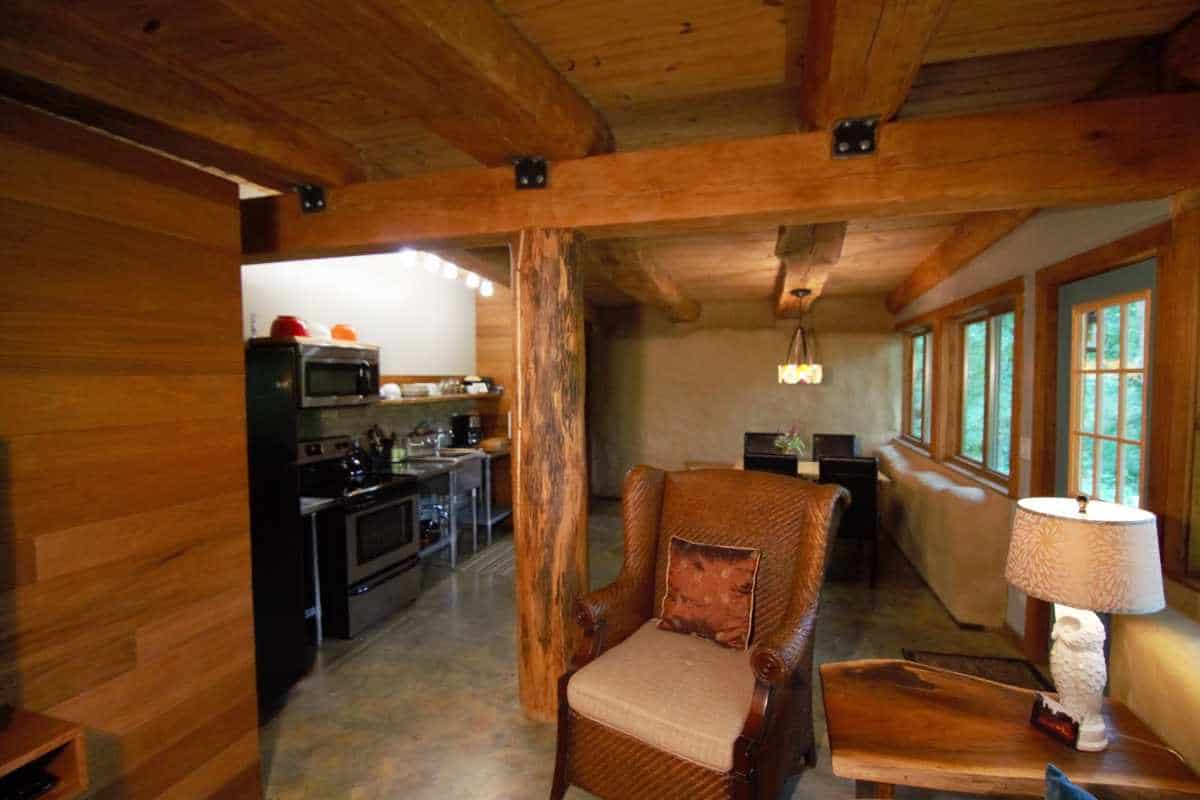 Hobbit Houses at Rocky Comfort Cabins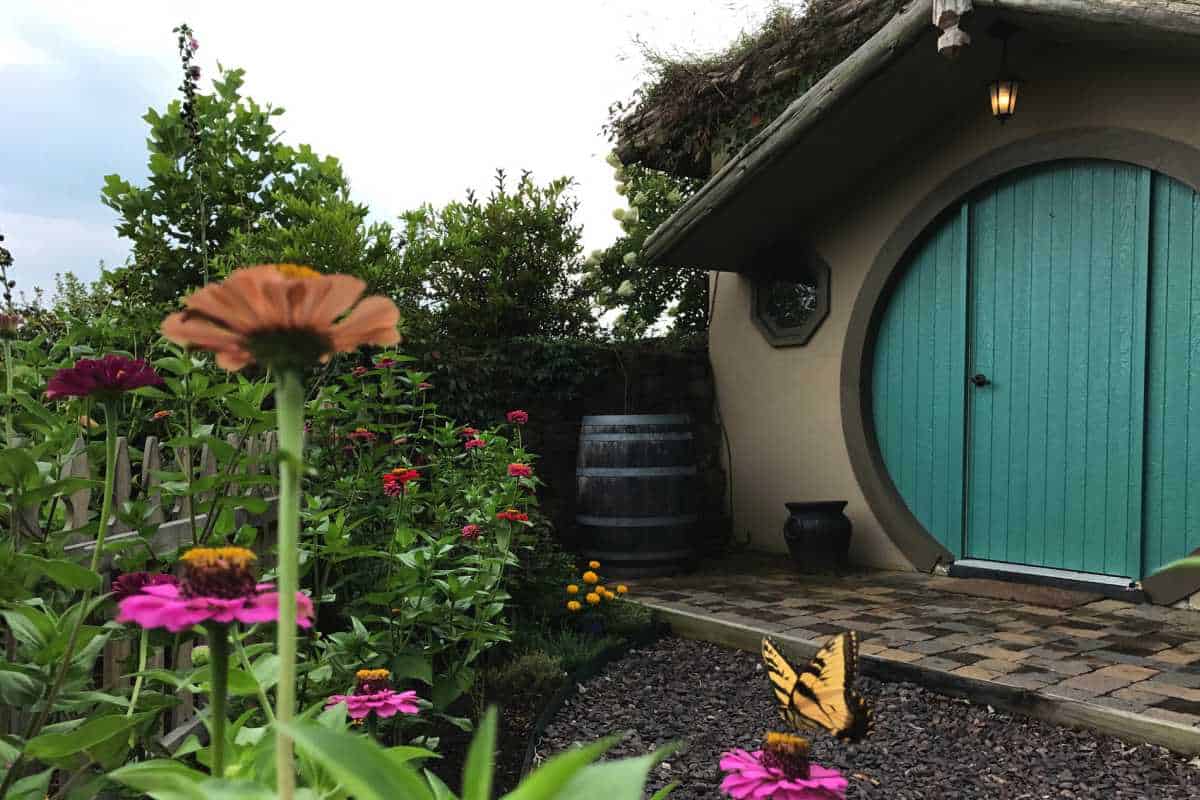 Rocky Comfort
Make it the perfect romantic getaway at one of our cozy "Hobbit" inspired cottages or the French country charm of the Creole Cottage. Unique secluded cabins on the Shawnee Hills Wine Trail in southern Illinois, walking distance to Blue Sky Vineyard. Each luxury cabin has a hot tub, spa robes, gas fireplace, fire pit, and so much more for your exquisite private retreat. They are also members of Carbondale Cabins.
Rocky Comfort Cabins is a true original in the Shawnee National Forest of Southern Illinois. Explore this vast natural environment from your own Hobbit House or fully appointed French Creole House.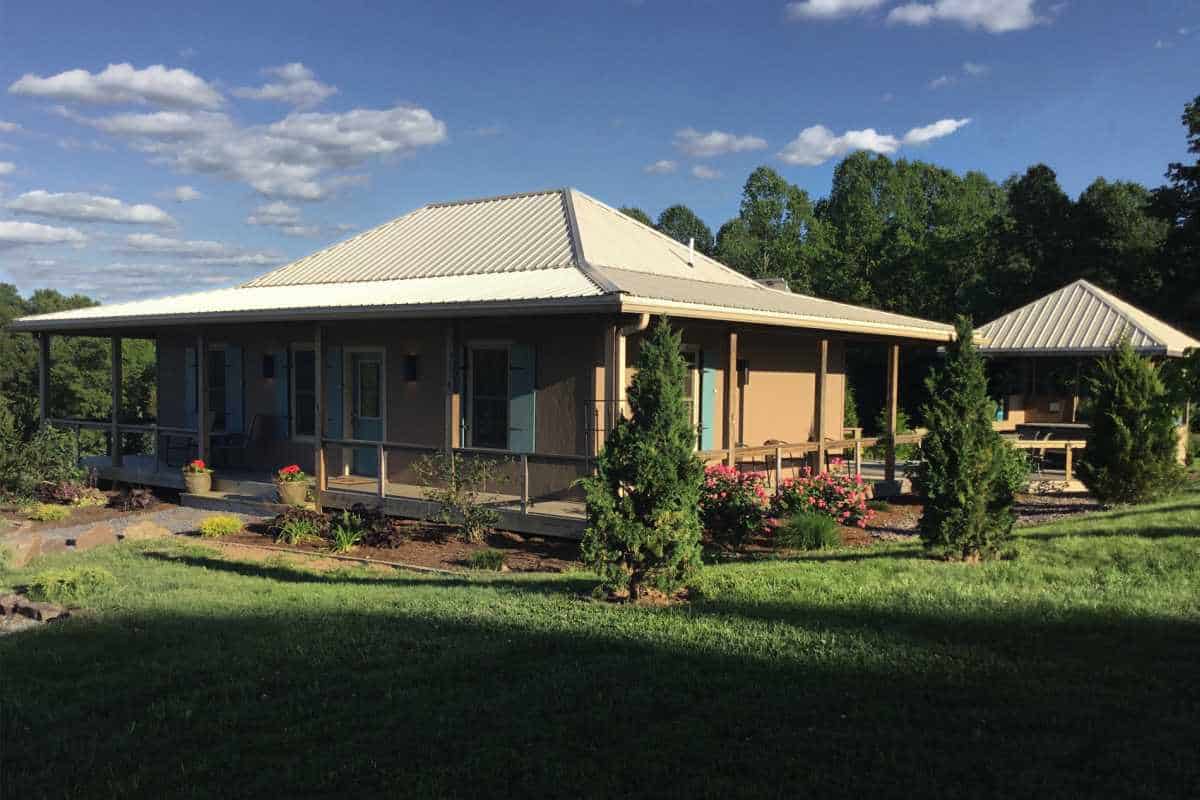 It does not stop there, Makanda also has a Championship Golf Course. Keller's Crossing at Stone Creek is right up Makanda Road from the Boardwalk. Imagine the quality time in your private hobbit house only to venture out for a great round of Golf.
The cabins all have fully appointed kitchens. Don't feel like cooking. You can find an excellent breakfast at Giant City Lodge. Dinner time on the weekends, Molly Gunn's bar and restaurant at the golf course will fit the bill.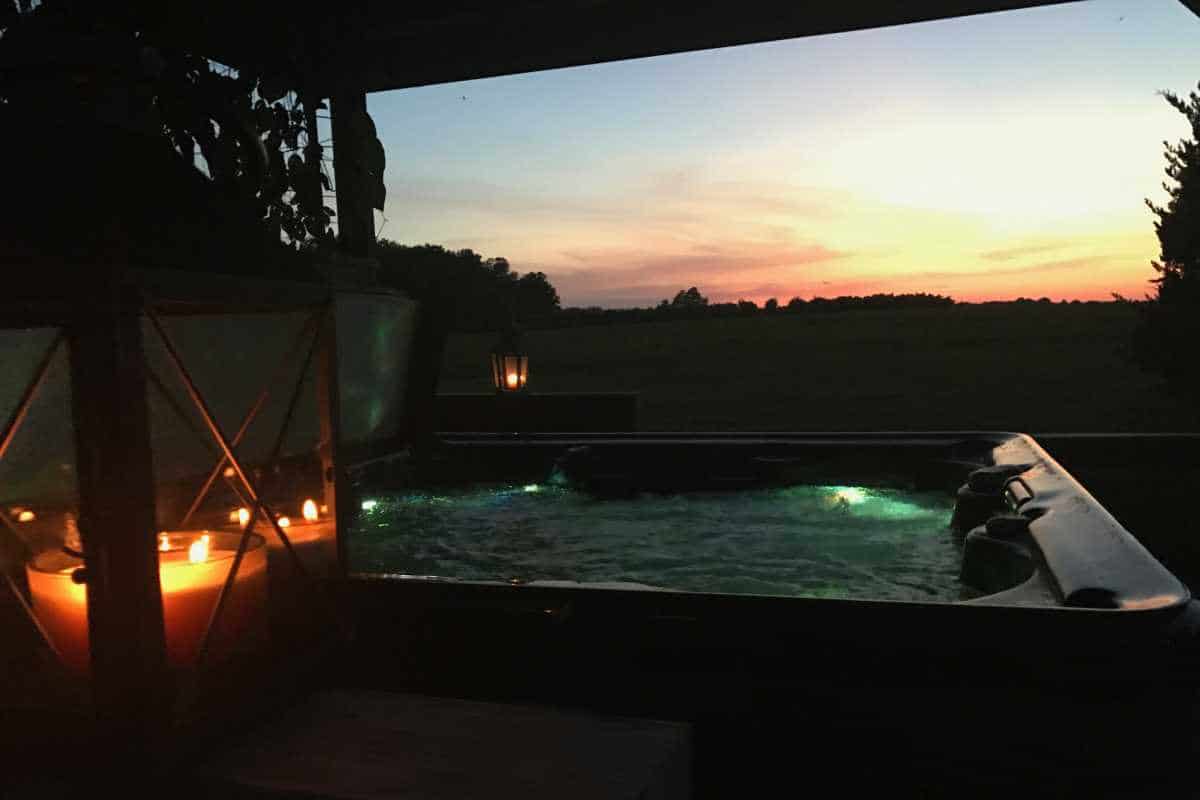 The most popular lodging destination in the area. Rocky Comfort Cabins Hobbit and Creole houses book up fast, so don't delay to get your reservation. Rocky Comfort Cabins is a one of a kind cabin experience found only in Makanda Illinois.
Enjoy the Area
Experience all Makanda has to offer. Giant City State Park is only minutes away from your unique cabin with miles of hiking and adventure. Perhaps rock climbing is your thing? There are two areas in the park where rock climbing is permitted.
Just around the corner, you will see the Makanda Boardwalk. The Boardwalk offers one of a kind shopping from repurposed Items to handcrafted copper and bronze artwork. You can also find your favorite ice cream cone at Makanda Java.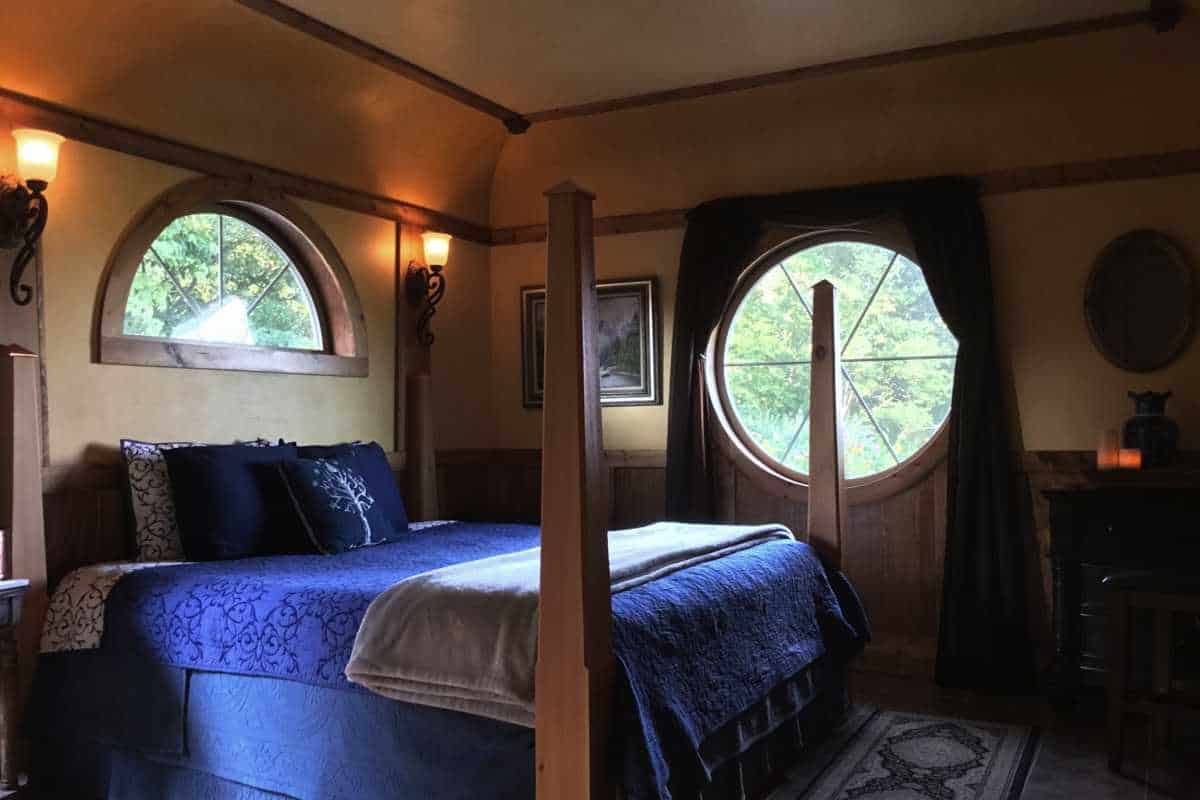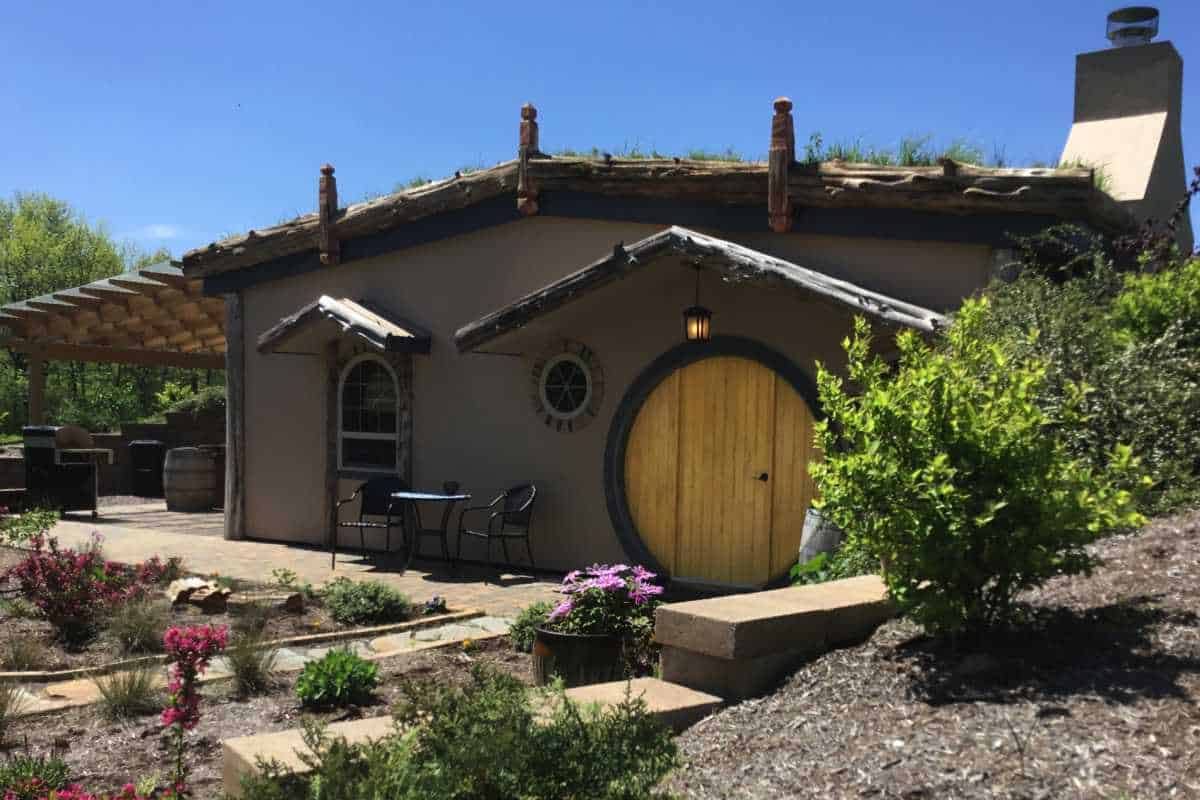 Camping
Giant City State Park offers both tent sites and sites with partial hook ups. With its breathtaking natural beauty and unlimited opportunities for outdoor recreation, a trip to Giant City State Park near Carbondale is sure to delight visitors of all ages. From camping and horseback riding to fishing and rappelling, its an outdoor lover's paradise.
Reserve one of 85 Class A campsites online at ReserveAmerica, Also available are fourteen walk-in Class C sites, and a designated area for youth groups.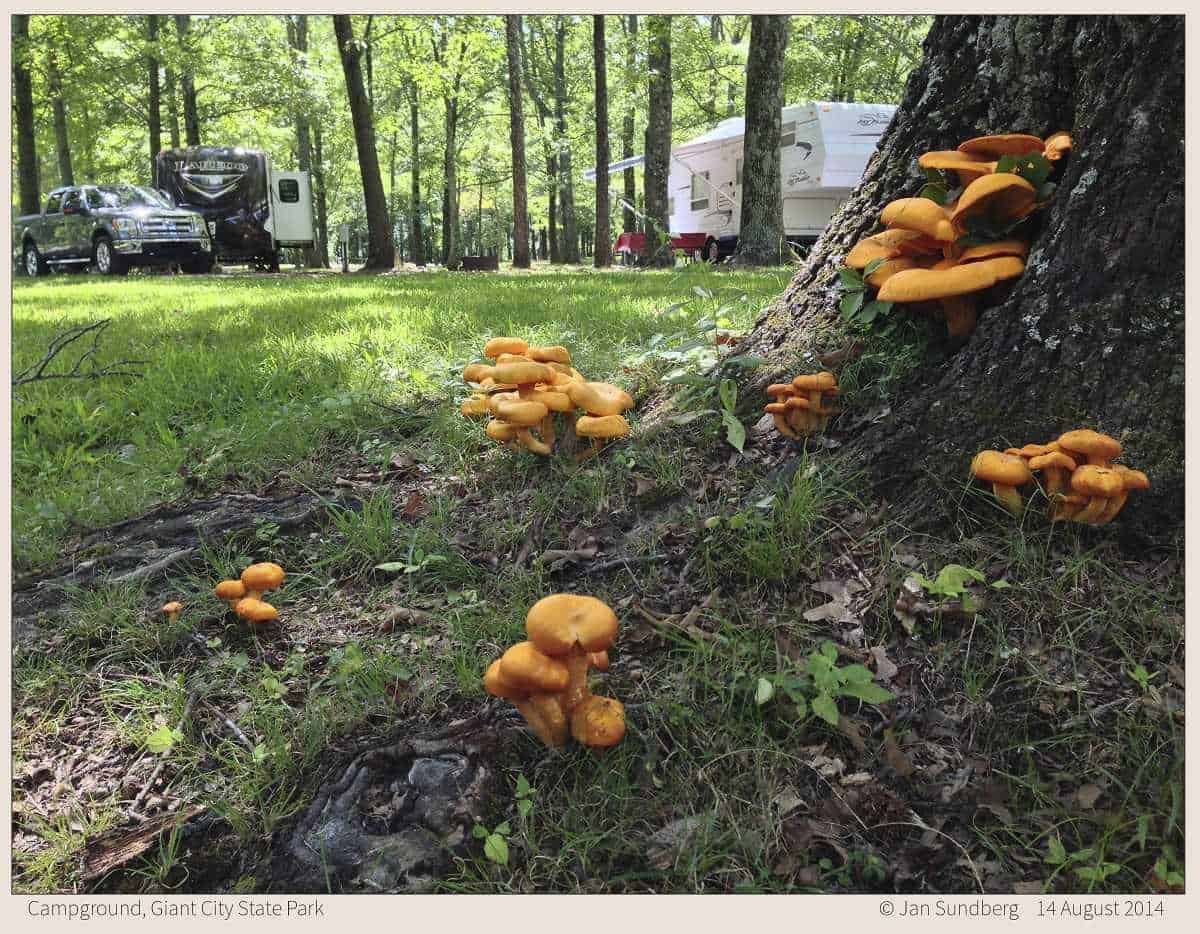 Little Grassy Lake Campground and Marina offers camping on the lake from tents to full hookups. Located inside Crab Orchard National Wildlife Refuge. It offers boating and fishing opportunities where 1,000 acres of crystal clear water , 4 miles long, 1 mile wide, up to 80 feet deep and 31 miles of wooded rocky shoreline create the most scenic lake in southern Illinois.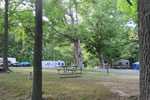 Oak Grove Cabins: Offers 3 private and secluded cabins located on wooded acreage inside of the Shawnee National forest. Each cabin features 2 bedrooms and 1 bath with full kitchen, private hot tub, gas fireplace, outdoor fire pit, grill, and more. Pet friendly. Coming soon are 2 one bedroom couples getaway cabins Walnut Grove Cabins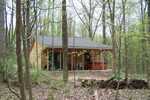 Giant City State Park offer 3 unique types of cabin lodging. The premier Bluff cabins each have a kitchenette and fireplace, the prairie cabins can each accommodate up to 6 guests and the historic cabins were built by the Civilian Conservation Corp. Enjoy an outdoor swimming pool open seasonally and the Lodge is open for 3 meals a day.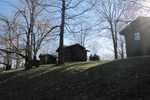 Blue Sky Winery Bed and Breakfast has have two elegant suites open year round for your convenience. Complete with old-world-charm, stunning balconies, and a traditional Portuguese breakfast, our suites are sure to make your next stay in Southern Illinois truly memorable.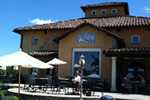 Woodland Retreat Cabins a secluded log cabin in the woods. Our cabins are nestled in a hilly wooded setting adjacent to the Shawnee National Forest. You'll find a public hunting area right next door with deer, wild turkeys, squirrels, and countless other wildlife. For the hearty and adventurous we have winding trails throughout our 100 acre wooded farm.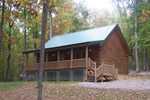 Ashton Ridge Cabins are situated on a high ridge with majestic views of the Shawnee National Forest, Ashton Ridge Cabins are just 2 miles from the entrance to Giant City State Park. Stone Creek Golf Course, and the Southern Illinois Wine Trail are minutes away. Just 15 minutes from Carbondale.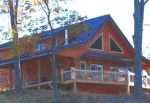 Makanda offers an array of tourism opportunities for all ages
Come and spend your vacation in Makanda, Illinois. We are located only 7 miles south of Carbondale, Illinois and Southern Illinois University. Makanda is know as the gateway to the Shawnee National Forest and the Shawnee Hills Wine trial. Located only minutes from Cobden, Illinois and Alto Pass, Illinois.
Natural beauty and hospitality await you in Makanda. Travel to the Southern tip of Illinois and experience an whole new part of the state. Home of Giant City State Park and the in the center of the regions lakes and Shawnee Hills Wine Trial.
view our attractions page to see where to go in Makanda