Makanda Inn & Cottages is a Natural Retreat Development, in addition, it sits on 18 wooded acres with a stream running through it. Furthermore, the retreat has two distinct lodging options. The Inn, with 4 suites, is run as a Bed and Breakfast, while our three cottages provide an upscale cabin experience. Two of our cottages are 1 bedroom, while the West End Cottage is 900 square feet with 2 bedrooms. Eco-friendly Straw Bale buildings provide unparalleled comfort and energy efficiency.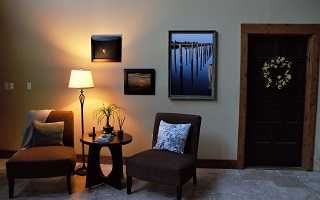 Cabin Rental
We call them cottages, whatever the name you will find the same luxury and comfort as you will find in the Inn. Here you will find exterior straw bale walls. Different from the Inn these walls are plastered with earthen materials taken from the property. Combine that with the living roof and these cottages have taken eco-friendly to the next level. Looking for an upscale cabin experience with peaceful surroundings look no further.
From an Idea Comes a Place Like no Other
When the current owner of Makanda Inn & Cottages first came across this piece of property in 2007 little did he know it would become the realization of a burning desire to create such an oasis. As a result of attending a natural building workshop, the idea started to materialize. To say nothing of the hours spent in a folding chair with a cooler by his side Greg overlooked his newly purchased property and began the long process of taking conception to reality. Even today this wonderful retreat continues to evolve with plans in the making for new cottages, (cabins), and they are also members of the Shawnee Wine Trail Lodging Association
Experience Makanda
Join in some of the local fun. The boardwalk, just half a mile down the road is home to several shops and our closest restaurant. Or if you prefer golf or hiking check out Keller's Crossing at Stone Creek or Giant City State Park.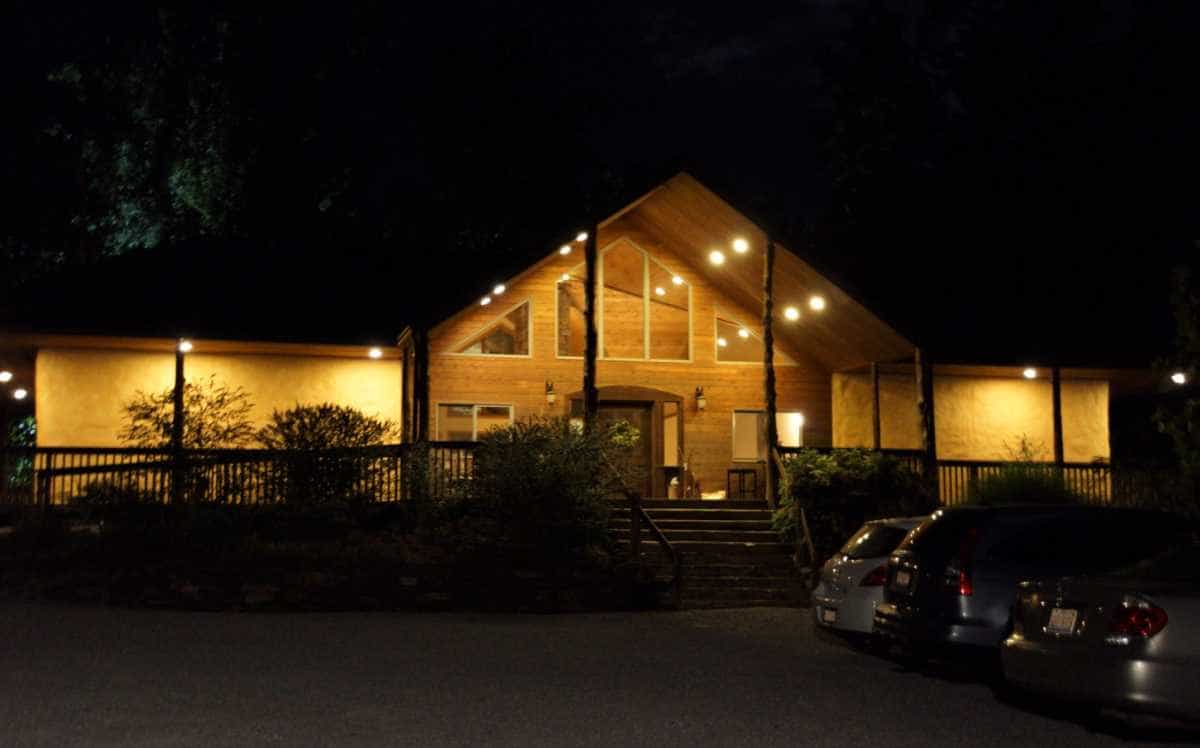 The Inn – Bed and Breakfast
The Inn was completed in 2009 and was designed to provide comfort, spacious suites, and quiet surroundings. It is run as a Bed and Breakfast. Additionally, with straw bale exterior walls and climate control in each suite, your peace and comfort is sure to please. The lodging experience is unparalleled even though the building method is unconventional. Top is off with luxury pillow top mattresses, 600 thread count Pima cotton linens, and plush towels you can't go wrong.