The winter landscape emerges as the fall colors fade away. We are entering our cooler months so come and enjoy some of the best hiking of the year! Giant City State Park has some great trails ranging from 1/3 mile to 12 miles, especially relevant, this short section of the Red Cedar Trail.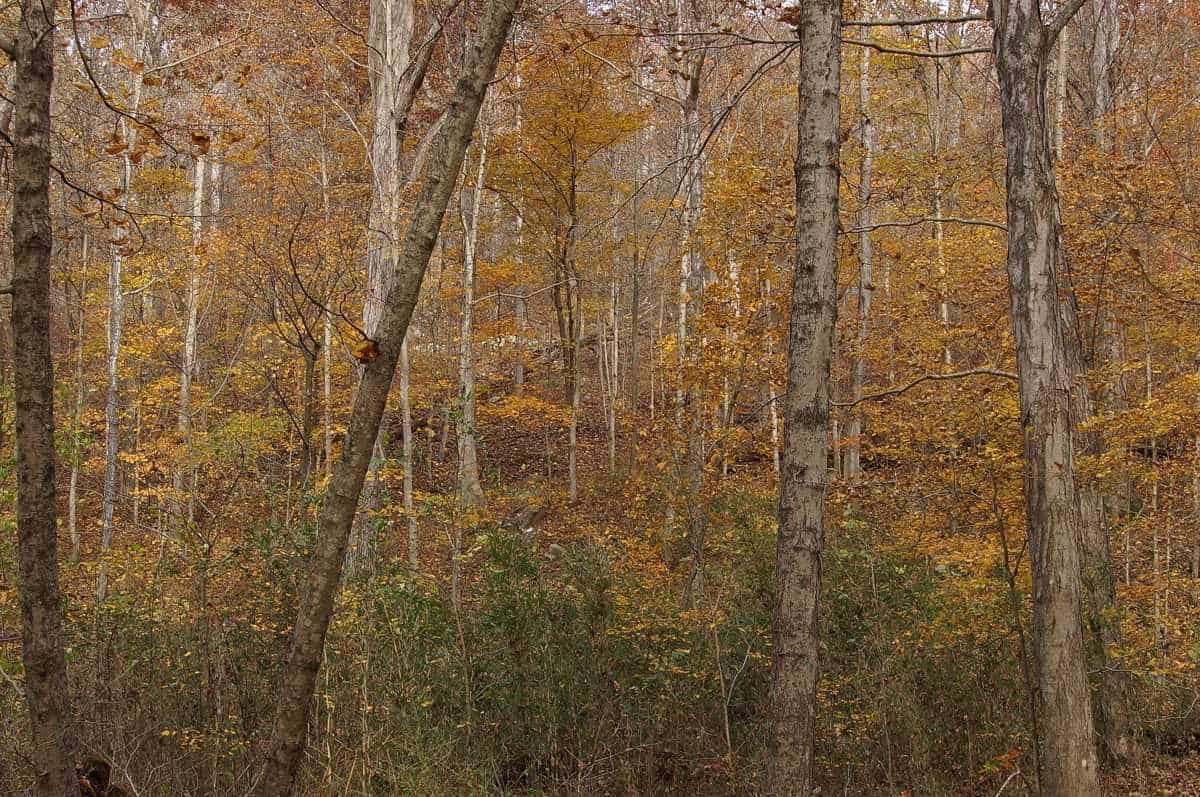 Giant City State Park
The bluffs start to emerge from behind the summer foliage as the leaves drop to the ground. This hike is a short segment of the Red Cedar trail and starts on Church Road. Furthermore, it descends down to Old Lower Cobden Road by way of the River to River Trail.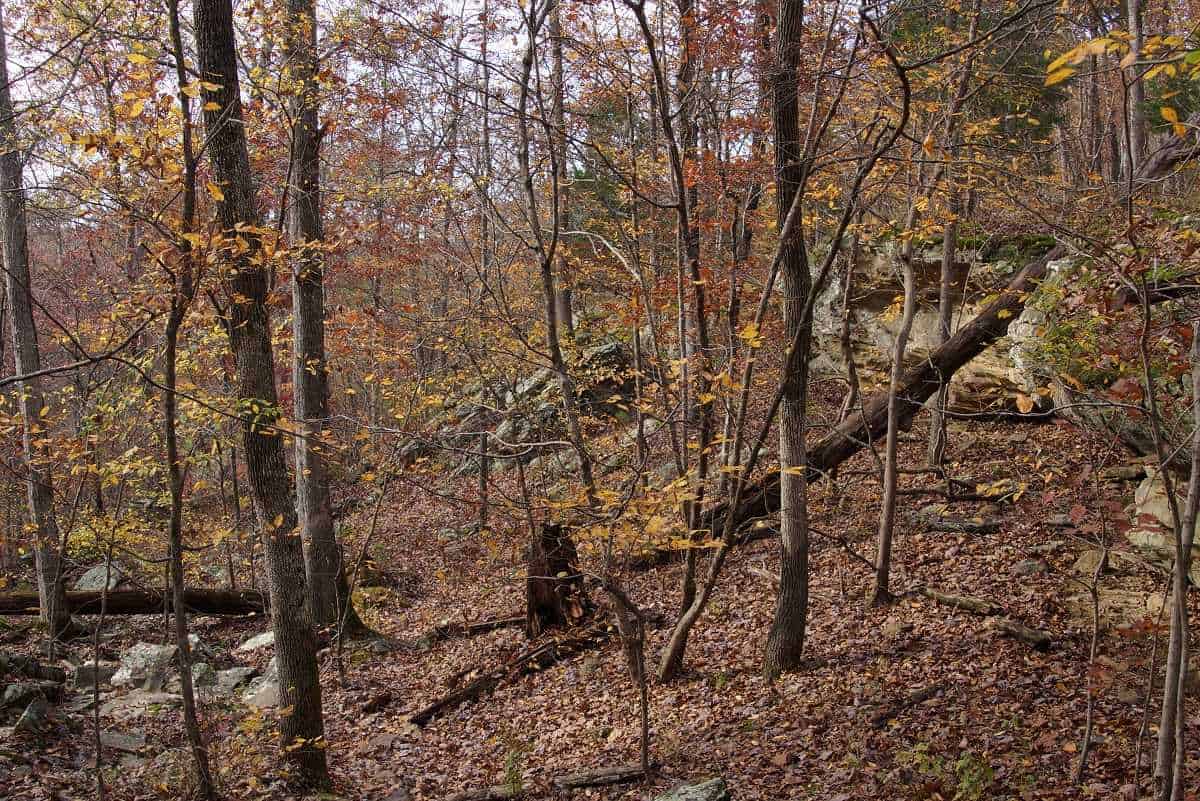 There is a stream bottom along the path because it follows the base of a ravine. Steep in parts with loose rocks covered by leaves as a result caution is advised.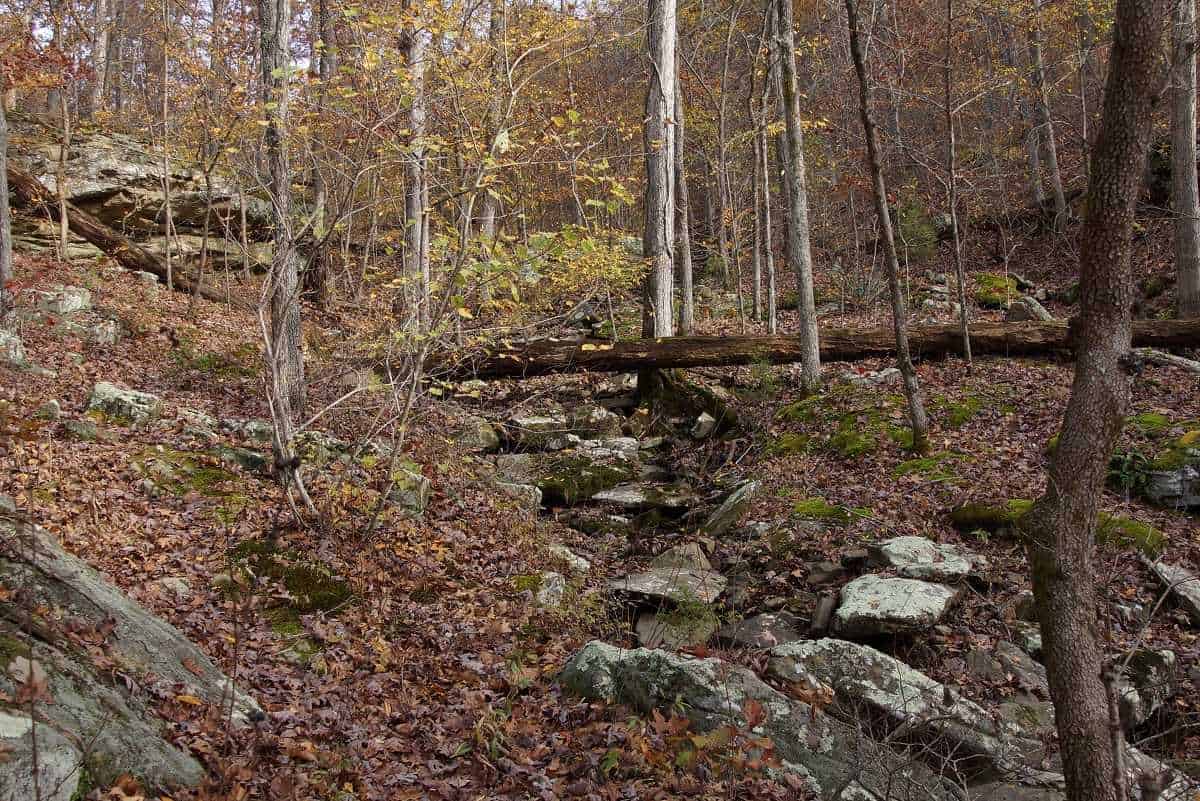 Timing is everything in Makanda
After a decent rain, as a result, you will experience water cascading down the hill and beautiful falls.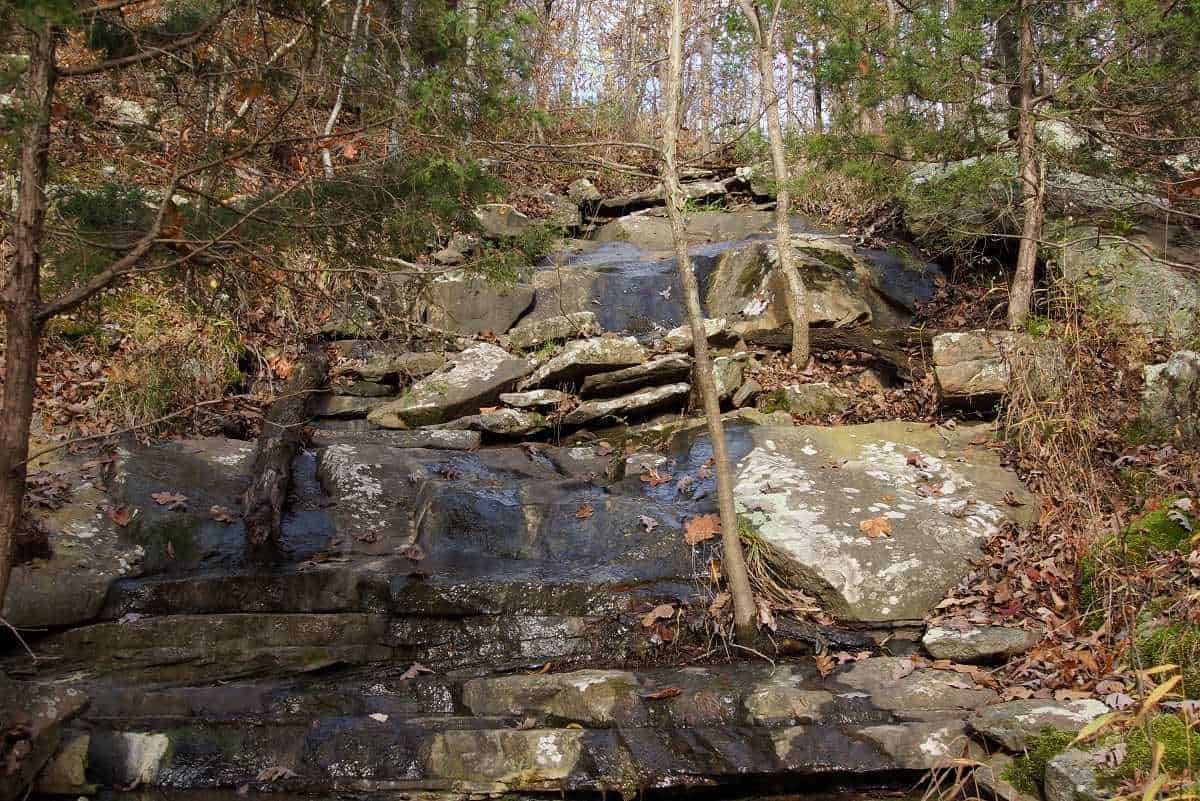 The Red Cedar is rugged and some points are not well marked, especially on this section. You will see the attached wooden markers and markers painted on some trees, hence these do not stand out well. In fact, if you are comfortable venturing off trail or have a good sense of direction you will have no problem here. Most of all carry a handheld GPS or compass whenever venturing out into nature. Especially relevant, phones do not always work.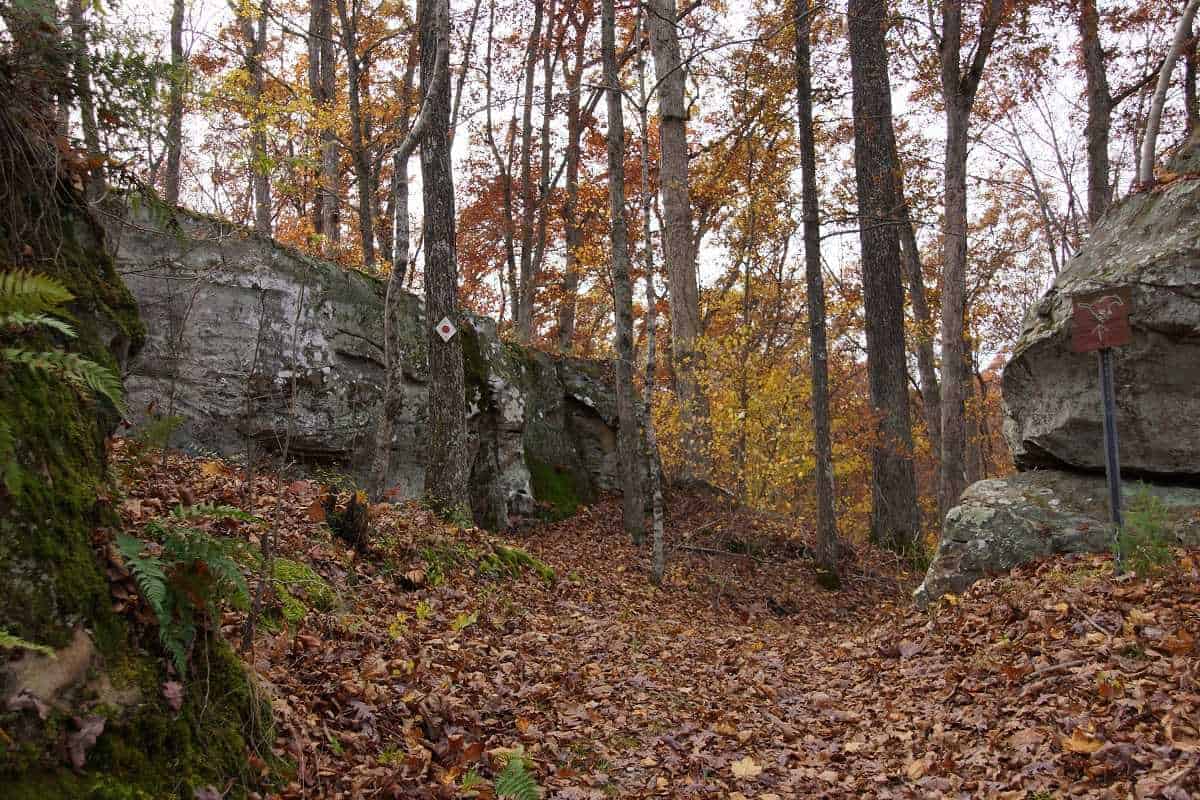 Additionally, where the trail crossed the stream finding the next marker was a little tricky. Since you could see Old Lower Cobden Road at this point so there was never a feeling of being lost.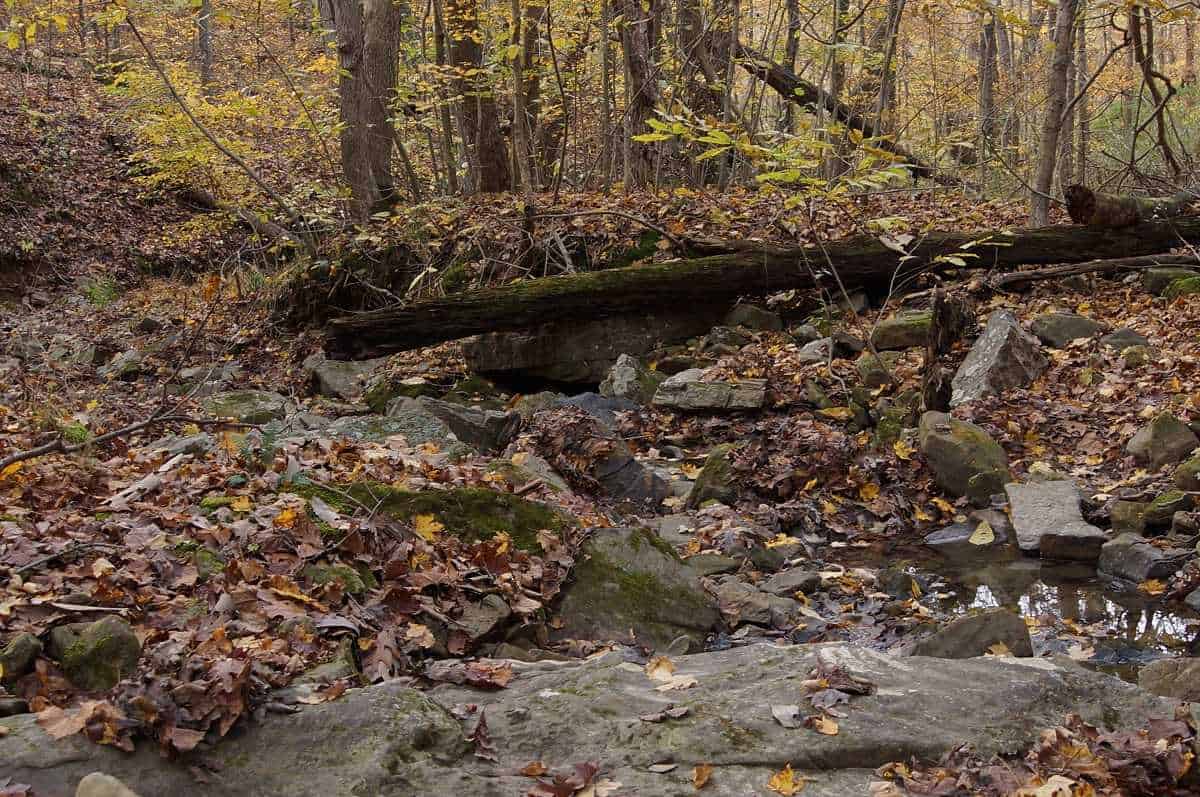 As you hike up out of the ravine you come to some spectacular bluffs. This is where the three trails intersect, the horse trail, the River to River and the Red Cedar.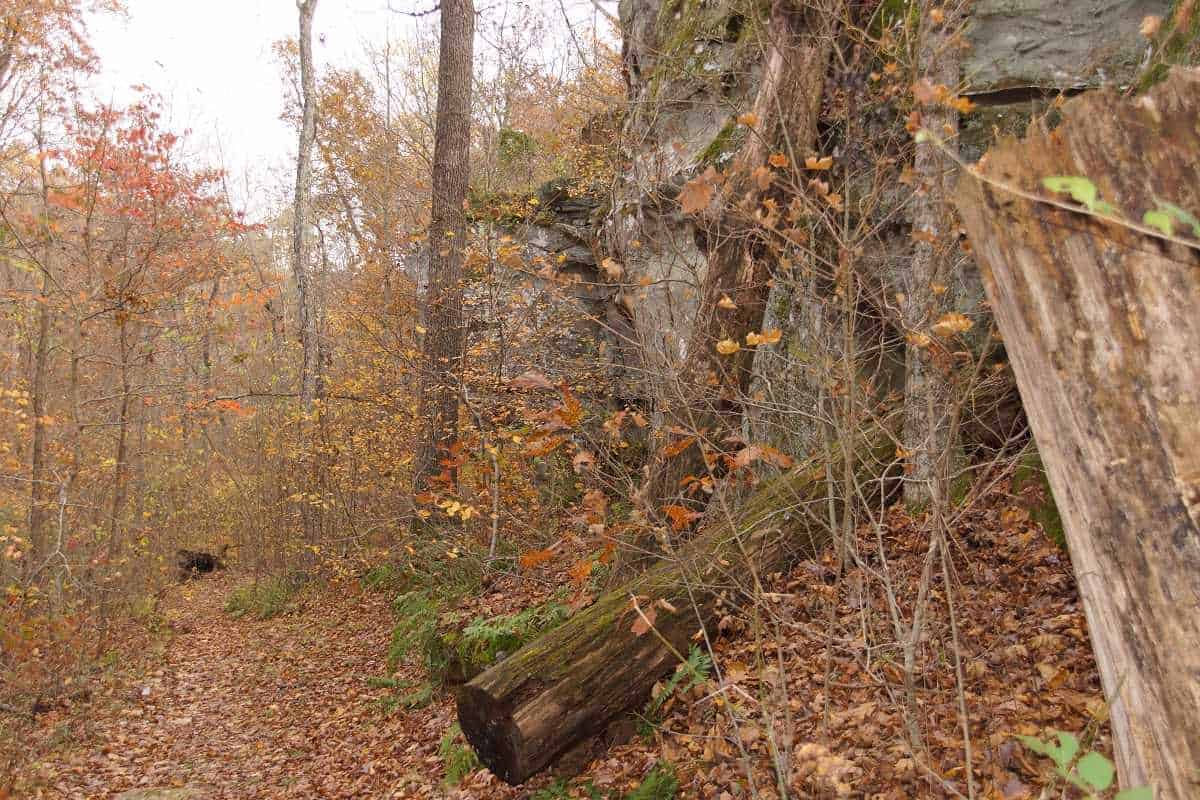 Follow the river to river to get to Old Lower Cobden Road. Take a left and the horse trail will take you back up to Church Road. Finally, Happy Hiking. Also, stayed tuned for more great hikes in Giant City State Park.